Meet Your Next Favorite Author: Nina Vad Holtum
Meet Emma Brown, a modern heroine determined to heal her heartbreak through the power of sex. Inspired by Sex & The City's inspiring women and Erica Jong's story of Fanny Hill in the 80s, author Nina Vad Holtum brings us an empowering tale about one woman claiming control over her life.
Embark on an empowering adventure with independent female feminist Emma Brown, where she strives to heal herself through sex, making choices that build her strength rather than perpetuate suffering!
Read:
"The sexual evolution of Emma Brown"
e-books –  Kindle & Kindle Unlimited
Clic here to see more on  

See more reviews or buy on Amazon.com
See more reviews or buy on Amazon UK
I had to keep reading
At first you think this is an ordinary story about heartbreak, then you find out it is anything but ordinary!
The feeling of pure decadence, when Emma visits the Fanny Hill Side Club is told so well by Nina Vad Holtum who does not lose her grip on the reader or the story for one moment. Also Emma remains whole, she does not lose herself even if she doubts herself from time to time. I loved it all.
A must read
I was more than pleasantly surprised by this book by Danish author Nina Vad Holtum.
I bought it because of the title which intrigued me. Expecting some of the usual rebound books spiced up with sex.
Then I began reading and could not stop.
The story of Emma gripped me, I found myself cheering for her and hoping that she could find her way back to herself again.
It is difficult to write about sex, but in this surprising story it is told brilliantly, leaving you with slightly hot cheeks a glow in the heart and a smile on the lips.
I look forward to reading more about Emma Brown!
I can highly recommend this to anyone who enjoys a well-written story and this is it. The journey of Emmas is full of surprising twists and turns and I feel that finally, someone says out loud "It is okay for women to want sex"
Emma is heartbroken and yet she can not deal with the thought of therapy. In this way the story begins after the traumatic breakup between Emma Brown and her boyfriend. Many stories begin like this but this one is different because of the therapy Emma use to heal herself.  She uses sex. The one thing we secretly spend hours thinking of but rarely talk about with each other. I think this story show another way of thinking about it, It certainly made me think.
This book is a page-turner, sexy, and wonderfully free of prejudice.
I was a big fan of Sex & The City, and this book reminds me of some of the women though Emma is very now and here.
I love the subtle humour in the book, just as the thoughts running through Emma's head made me smile. Her pleasure in finding someone to share her sexual wants and needs with as well as the story of a woman trying to survive her emotional rollercoaster. Well done!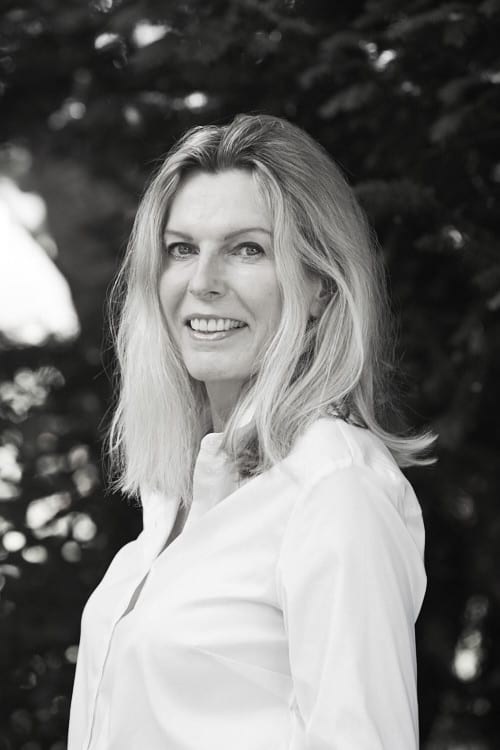 The sexual evolution of Emma Brown is my first English book in a series, and I hope you will like and love Emma as I do.
I was inspired by the strong women in Sex & The city and the story of Fanny Hill told brilliantly by Erica Jong in the eighties.
The difference between Fanny and Emma is that Emma is not forced to have sex with anyone; she chooses it to try and heal herself when she cannot deal with her emotions after a breakup.
Emma is a feminine feminist.
When I created her, I was thinking of all the strong modern women out there who choose for themselves, both in love and sex.
I am Danish, and I live together with my husband Jan outside of Copenhagen near a huge forest that we enjoy every day and in every season.
Writing is a passion of mine, but I also have a day job.
I coach people in speaking better English. I love to help people overcome their shyness when speaking a foreign language.
I have had two books published previously in Denmark. Those books are in Danish, but I do hope to publish them in English someday.
Both books were published by the small independent publishing house Clausen Publishing. They are also going to publish my next book about Emma Brown.
Subscribe to our Newsletter
Subscribe and be the first to get news an special offers
Emma Brown is a very feminine feminist, I love it!

A riveting and raunchy read. Emma's journey is sure to inspire readers to rethink notions of sex and love!

Stephanie
Author and journalist
Did you ever wonder if it was okay to feel pure lust?
Go on, allow yourself to enjoy this book.